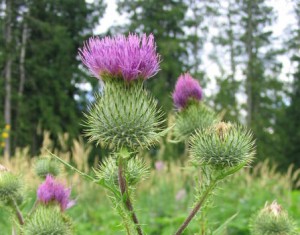 I was chatting with a Scottish fellow today and it brought to mind I ought to do more research on my Scottish grandmother and her family.
In a very timely fashion Dick Eastman did a post on the availability of Scottish records on line.
The digital images, on scotlandspeople.gov.uk, the official Government source of genealogical data for Scotland, are of deaths and burials contained in the Old Parish Registers of Scotland (OPRs). The OPRs are the records which the Church of Scotland kept of births and baptisms, banns and marriages and deaths and burials for the 300 years before the start of the civil registration system in 1855.
Births, baptisms, banns and marriages can also be found on this website.
My paternal Grandmother Elizabeth WILSON was born in Aberdeenshire, Scotland November 2, 1884, the daughter of Martin Watson WIlSON (b.1857 in Banff or MacDuff Scotland, d. 15 June 1942) and Margaret Metcalf ROBERTSON (b. 1854, d. 15 October 1936).  She had two older siblings, Alec and Mary, and a younger brother Martin.  I've heard she was born in the village or town of Peterhead.
Elizabeth came to Canada to join her brother Alec and married Homer KERR, my grandfather in 30 November 1910 in Saskatchewan.
I will be definitely be searching the Scotland database mentioned above for more information.  I recommend you do so too if you ancestry lies in Scotland.
If anyone has connections to the WILSON and ROBERTSON families please leave a comment or use the contact form.
Thanks!