"Eddie" Kerr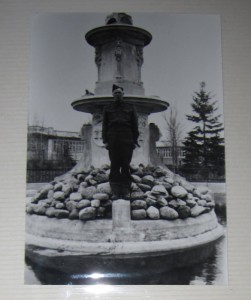 My father, Eddie Kerr was born in 1919 near Harris, SK.   His family lived in various communities in Saskatchewan before settling near Nokomis, SK, eighty miles north of Regina.
Eddie served with the 89th and Lanark and Renfrew Scottish Regiment in Italy.  His basic training was in Regina, and Red Deer, AB.  His training continued in Esquimalt, BC in the 27th Anti Aircraft Regiment.
He was shipped overseas in 1943, where he spent time in Britain, Italy and Holland.  While in Holland, he was hospitalized with malaria. Eddie returned to Nokomis,where he was a PFRA community pasture manager.*
Eddie joined the Nokomis, SK Legion #290 in 1946 and transferred to Armstrong, BC Branch #35 in 1977.  Eddie passed away December 27,1983.
*[Note-A version of this report originally appeared The Royal Canadian Legion – Saskatchewan Command 2008 Military Service Recognition Book.  I corrected an error in the original report that said my father Ed was a community pastor.  He was a community pasture manager.]