Horace Greeley Hillman was the brother of Cora Hillman, my husband's paternal grandmother.  Horace was born September 13, 1872 in Woodstock, Carleton County, New Brunswick.  He married Edith Marston on the 26th of June, 1900.  According to the 1881 census he was living at Southhampton, York, New Brunswick.  He died 15 January 1955 in St. John, NB.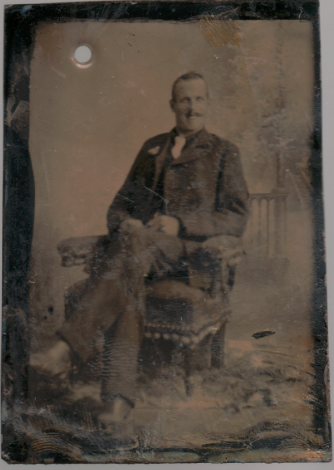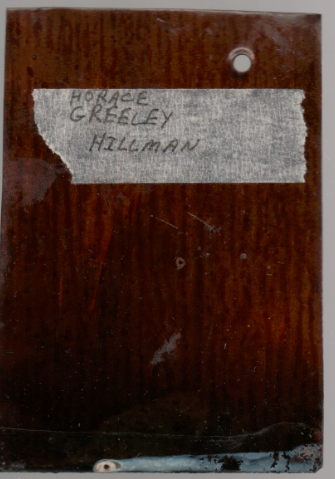 Horace's parents were Edmond Hillman married to Jerusha Dow (my husband's great grandparents).  His siblings included.
Mary Ann "Annie" Hillman

Isabella Belle Hillman

George Nelson Hillman

Moses Hillman

Horace Greeley Hillman

Cora J Hillman married to Ward Beecher Miller of Royalton, New Brunswick (my husband's grandparents)

Elsie Hillman

Jasper Hillman

Judson Hillman

Sylvia B Hillman
The tintype is in held by my mother in law in an old trunk (details private).