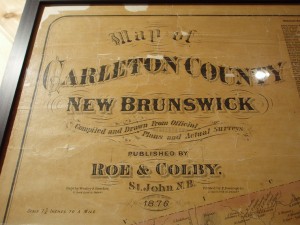 Royalton Wesleyan Church – home of 1876 map
We were at a Homecoming in Royalton, New Brunswick in August 2007 and were privileged to see an old map of Carleton County, for 1876.
The information on the Map reads:  "Map of Carleton County New Brunswick.  Compiled and Drawn From Official Plans and Actual Surveys.  Published by ROE & COLBY, St. John N.B. 1876.  Scale  1 1/4 inches to a Mile"
Our Millers are in Wicklow Parish, along the Maine – New Brunswick Border.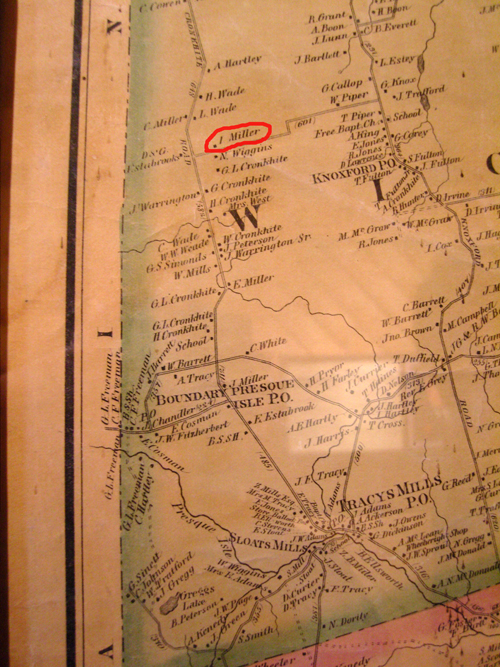 You can see Tracey Mills near the bottom of the map. Our Ira MILLER (1835 -1909) (Royalton area)  is circled on the photo above.
Other names mentioned:

Hartley, Wade, Wiggins, Cronkhite, Peterson, Warrington, Mills, Weade, Simmonds, Warrington, Tracey, White, Barrett, Chandler, Fitzherbert, Estabrook, Harris, among others.
Leave a message below if you wish to see a higher resolution version of the picture.